We have 31 different sizes and configurations. If a 10' x 15' is not big enough, you don't have to go to a 10' x 20'. We Have 10' x 16's and 10' x 18's. All our units have 8 foot ceilings. Here are some unit sizes and what they may hold:
5' x 5' – Boxes, business files, beds, dorm room items and clothing.
5' x 10' – Many boxes of various sizes, bicycles, a motorcycle, a sofa, lamps, tables stackable chairs, shelves, etc. Note: some of our 5' x 10's have a large door on the long wall so that one can see the contents more easily. Great for business reps!
10' x 10' - Two or three rooms of furniture, entertainment units, beds, tables, appliances, inventory, lawn furniture, seasonal items, etc.
10' x 15' – 3 to 4 rooms of furniture and appliances, garment racks, shelves, lawn furniture, seasonal items, sporting equipment, etc..
10' x 20' – Several rooms of furniture, multiple motorcycles, commercial inventory, a car, etc. We have interior and exterior 10' x 20's. The interior units are carpeted, and all our units are heated and air conditioned.
10' x 30' – An entire moderate size home, cars, motorcycles, many boxes, etc.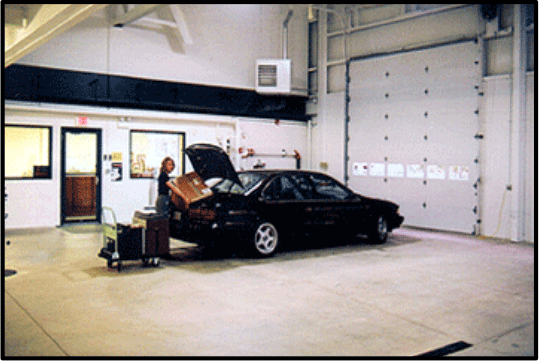 It's more comfortable and safe to load and unload inside.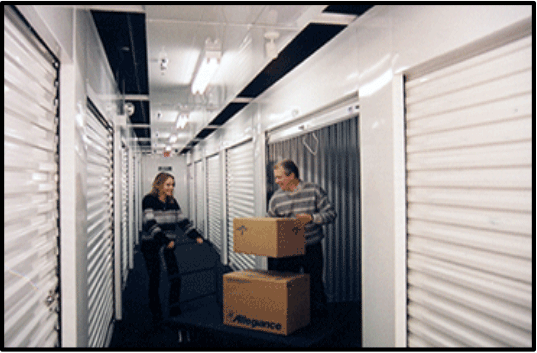 Carpeted and immaculate hallways lead to carpeted and immaculate storage units.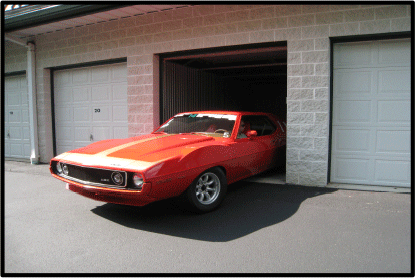 Store your "toys" in garages that are heated and air-conditioned. We have provided our garage units with the means to keep your car's battery charged. (No extra cost.)